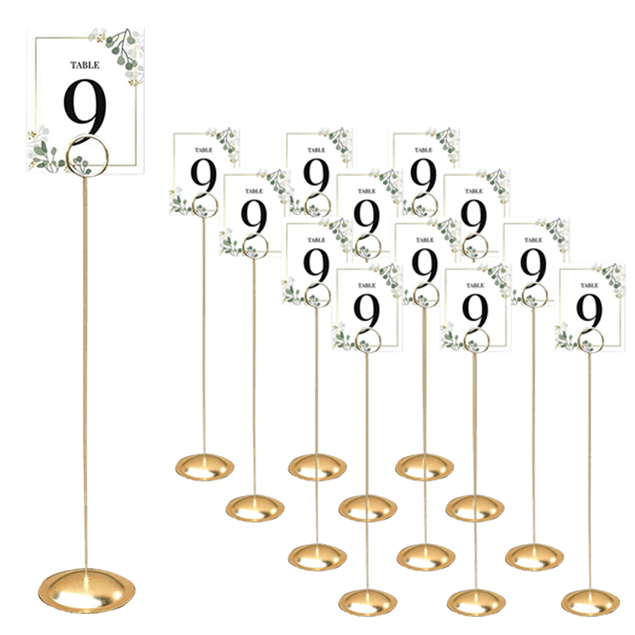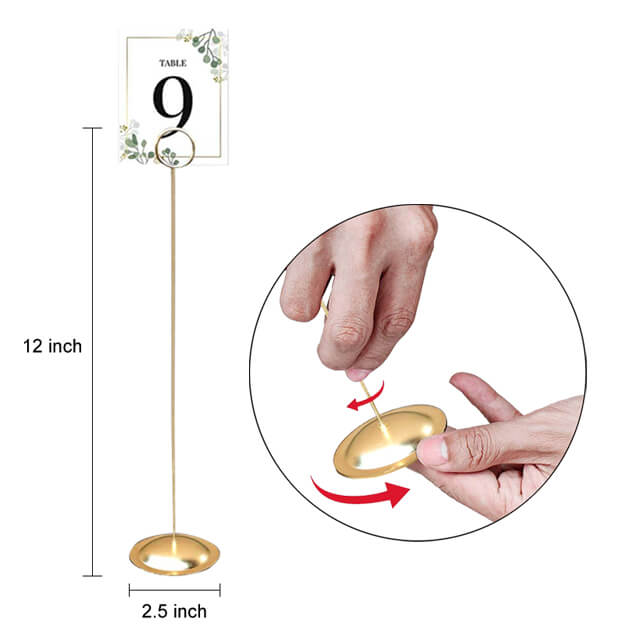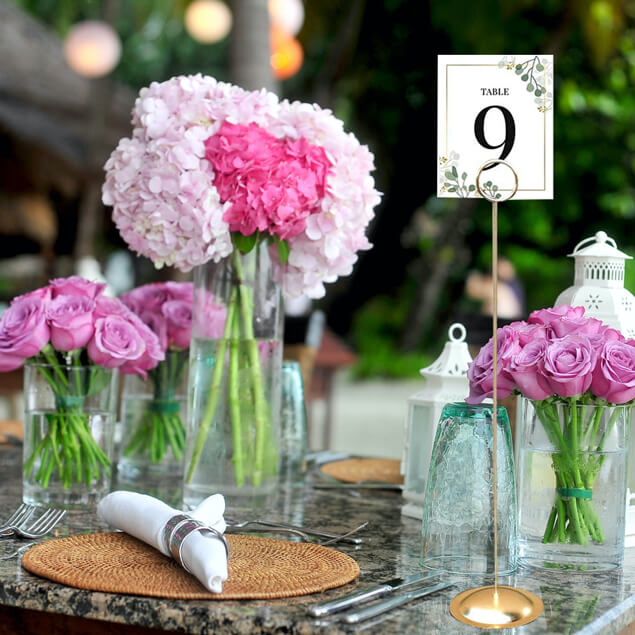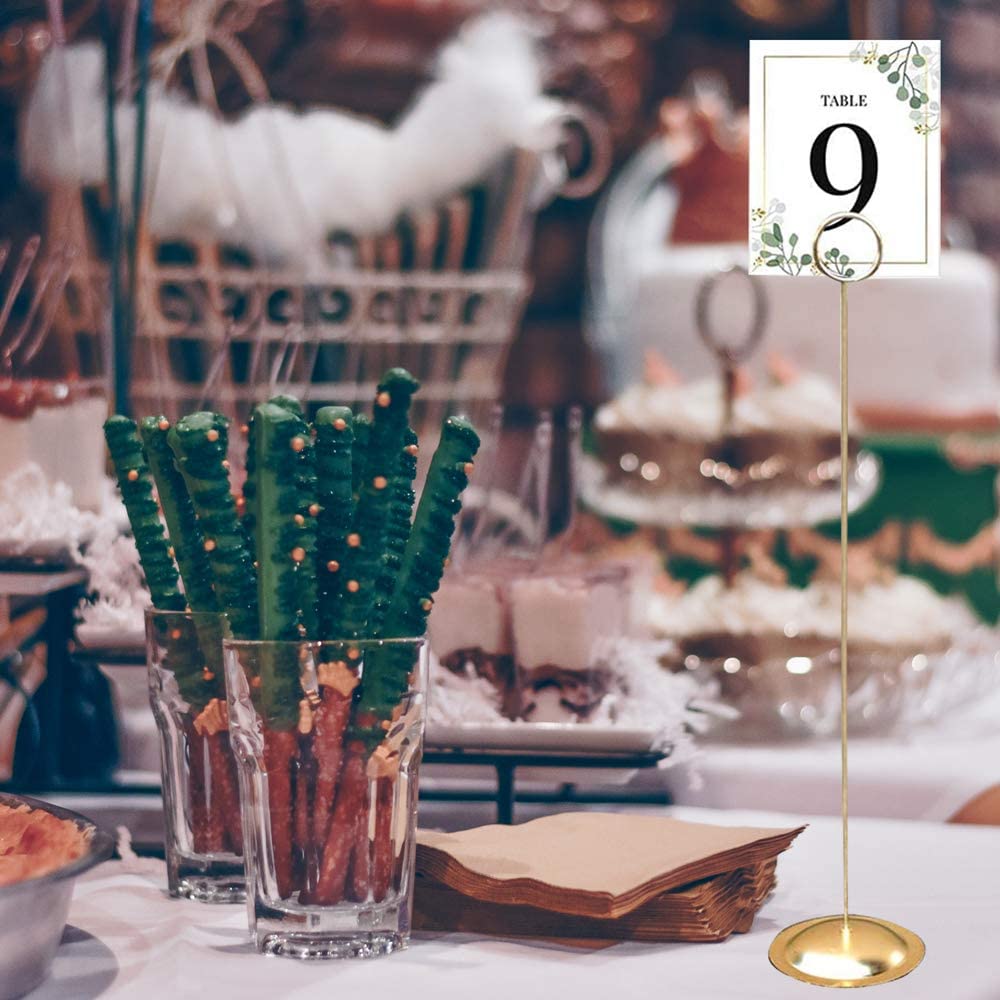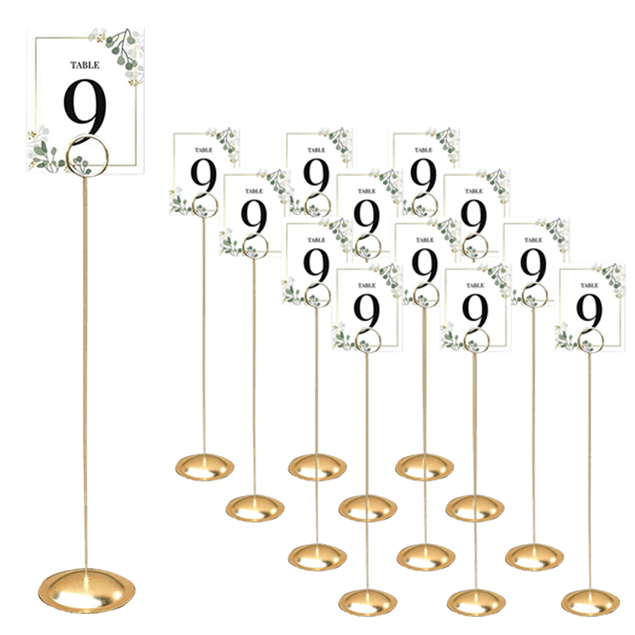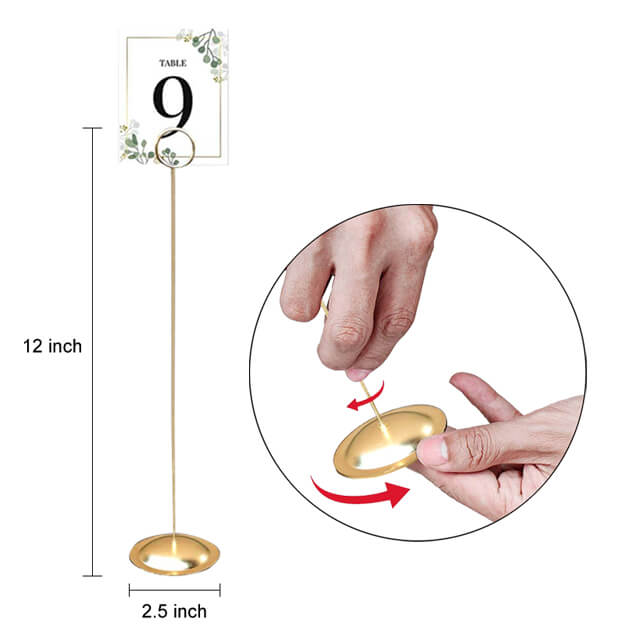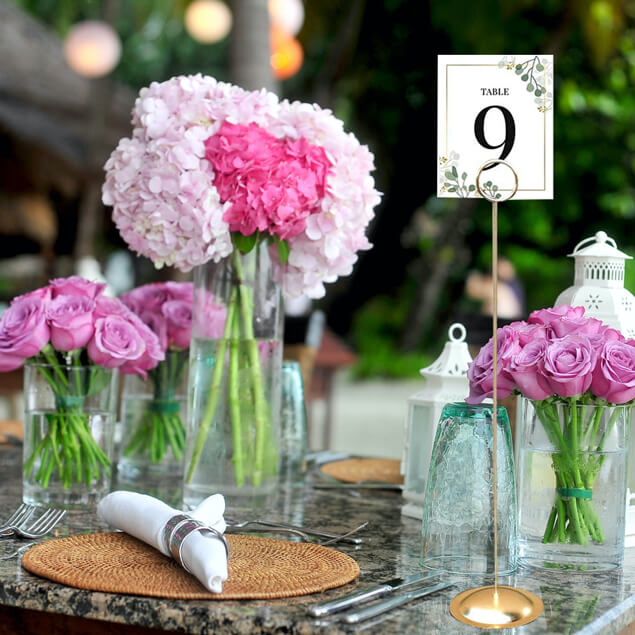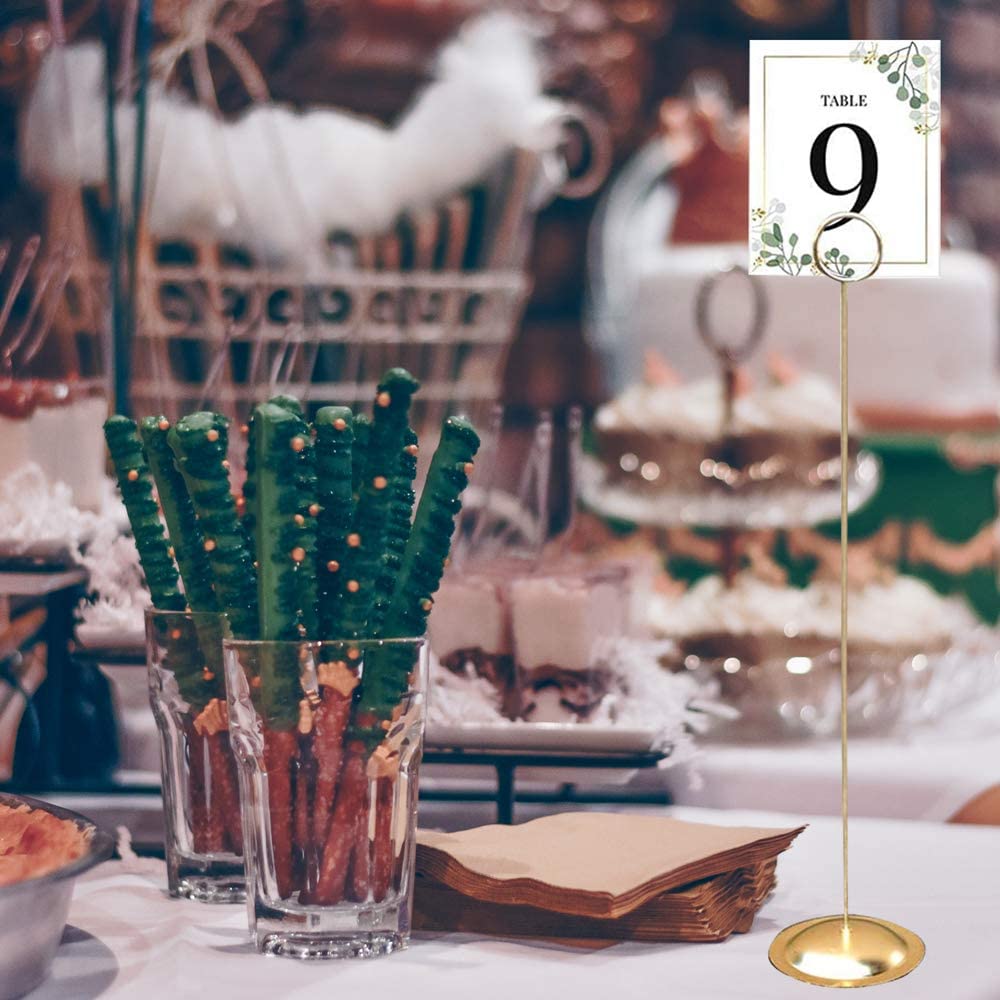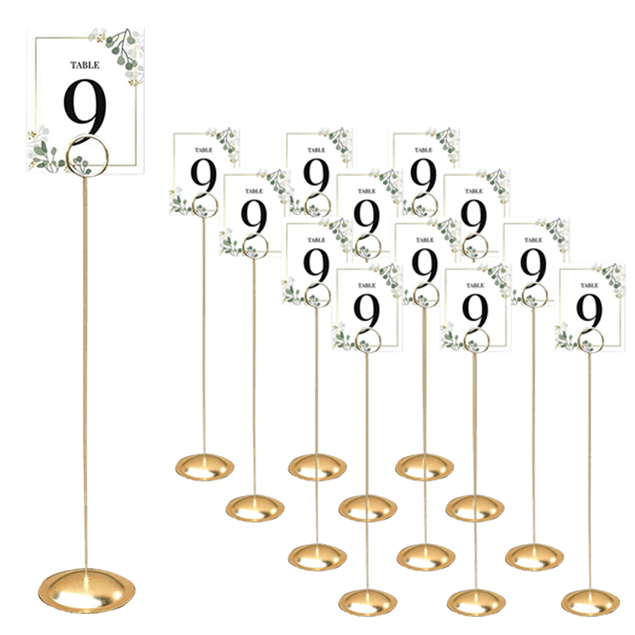 Wedding Table Number Holders Stand Place Card Party 12 inch Gold 12pcs
Made in Taiwan
Out of stock
Set of 12 pcs, not include table numbers. Premium quality - durable iron construction won't chip, crack or fade
Each unit holders 12 inches (30.5 cm) tall with a 2.5 inch diameter base. Assemble required.
Great for weddings, banquets, variety of other festivals or events, table numbering at restaurants or events, name cards for table reservations or meetings, and culinary dish labeling on buffet tables
Stylish - bright color and sleek form adds a luxurious feel to your table tops. Perfectly decorative centerpieces for elegant table settings
According your shipping address, we will ship from USA, CANADA, UK or Australia warehouse.
Estimated Arrival Date:
Sep 30, 2023 - Oct 8, 2023
Description:
Perfect for holding table numbers, photos, or business cards. They sturdy so you don't have to worry about the weight of the table number or photo tipping them over. Place a table number, or a 4" x 4" photo as part of a wedding centerpiece.