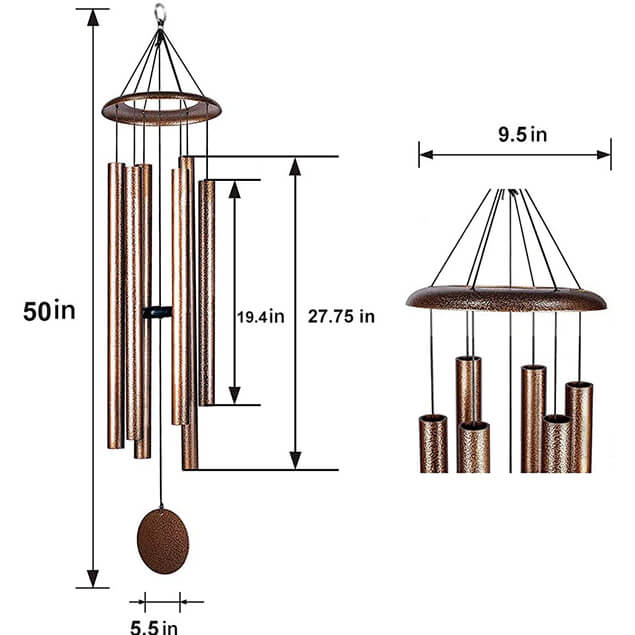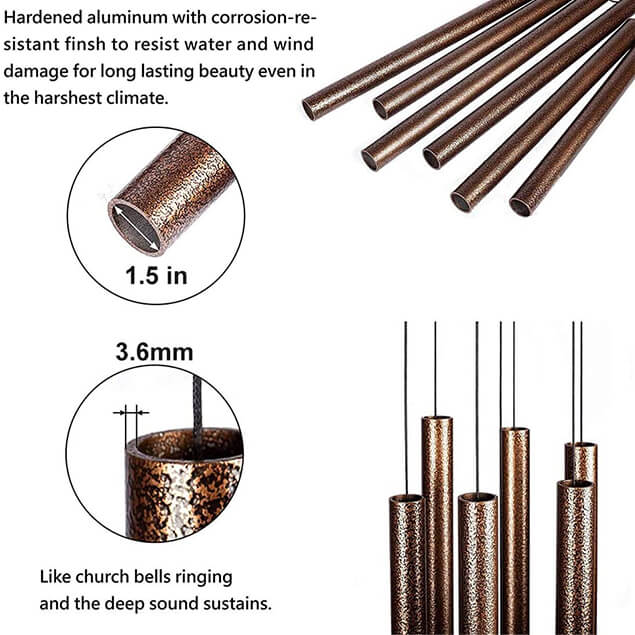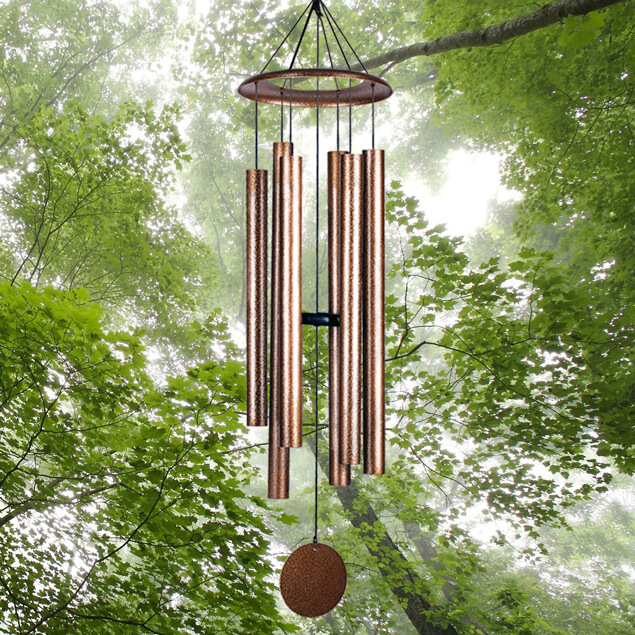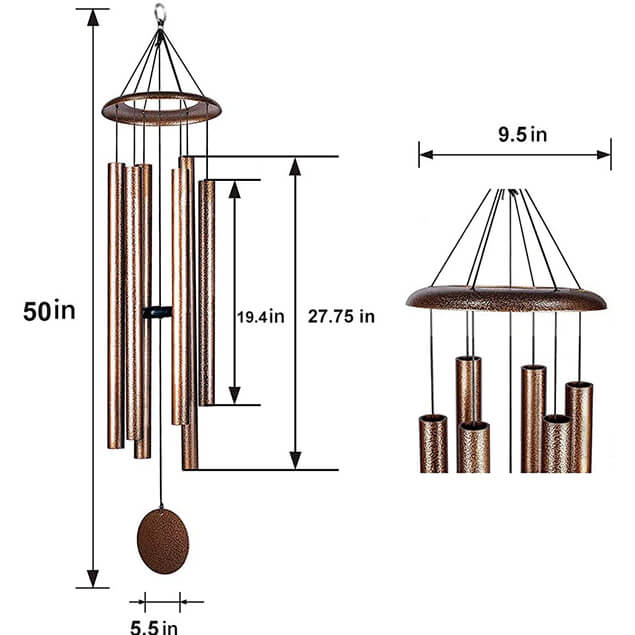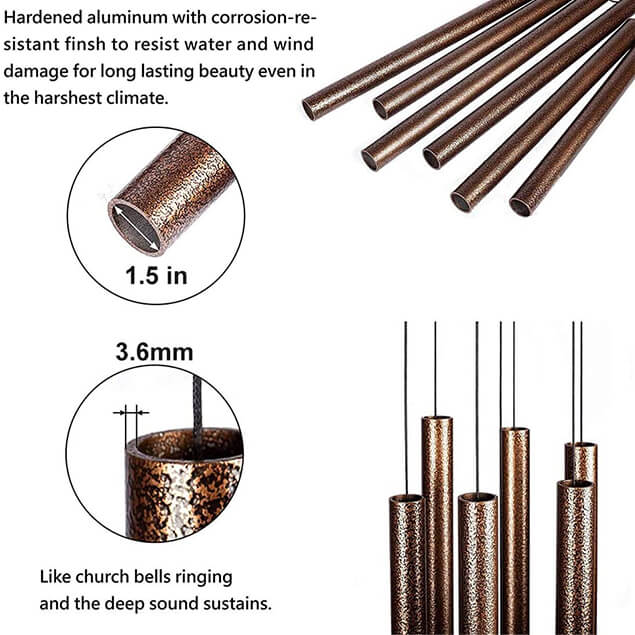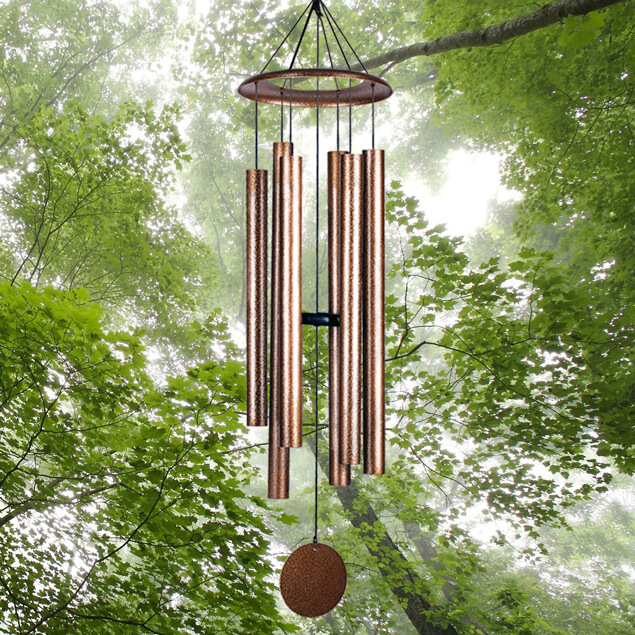 50inch Large Deep Tone Wind Chimes
Free-shipping
50 inch wind chimes outdoor large deep tone Made with 1.5" diameter aluminum tubes and the thickness of the tube is 3.6mm. Length of the longest tube is 27.75 inches. Handmade with a hypnotic sound.Solid and beautifully constructed.
Large deep tones sound like church bells ringing, and the sound sustains. Elegant and charming in copper vein color.
Suitable for gardens, patios, balconies, churches, or your home decor collection
Deep Tenor and bass notes for a relaxing sound thanks to expert tuning.
Hardened aluminum with corrosion-resistant finish to resist water and wind damage for long lasting beauty even in the harshest climate.
Shipping:
Sep 28, 2020 - Sep 30, 2020
Description:
Built with large diameter tubes from thick metal for sustaining the sound, these wind chimes give off a deep and rich sound. The tones are very soothing to the ear, and you'll want to sit and listen to these all day long.The large wind catcher helps the striker move and it's easy to upgrade any chime to even bigger sails if more air is needed. Use it to bring hypnotic sounds to your home or garden, and also to warn your loved ones about storms coming, if you hear your chimes getting loud and fast.
You may also like: