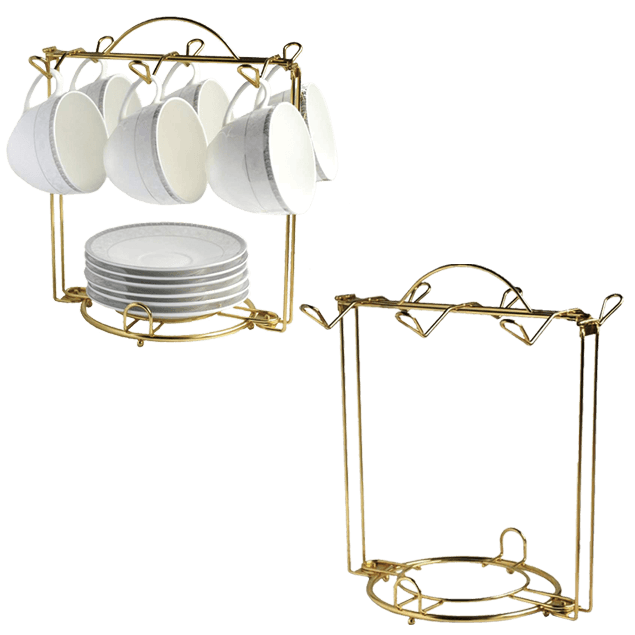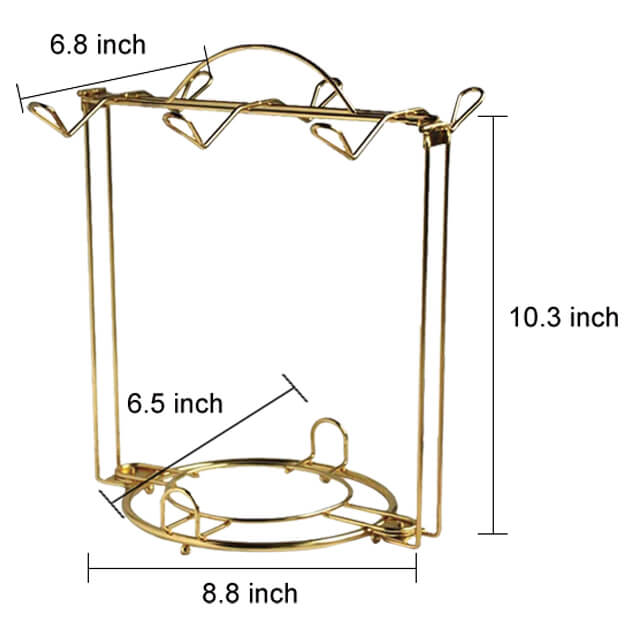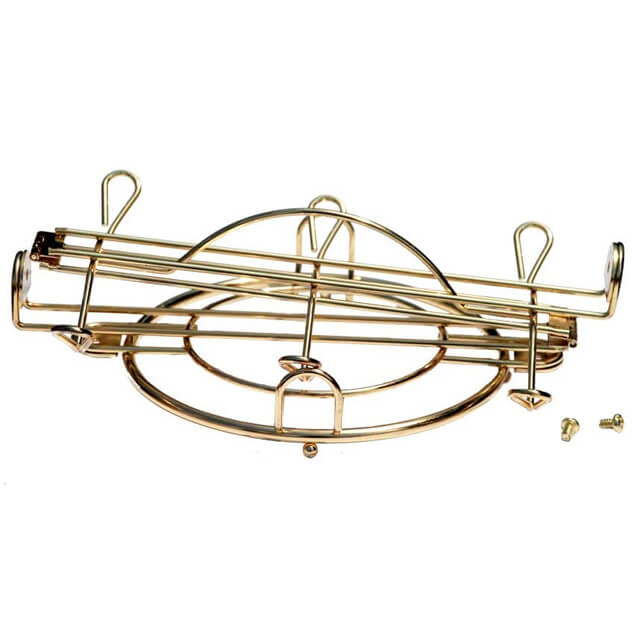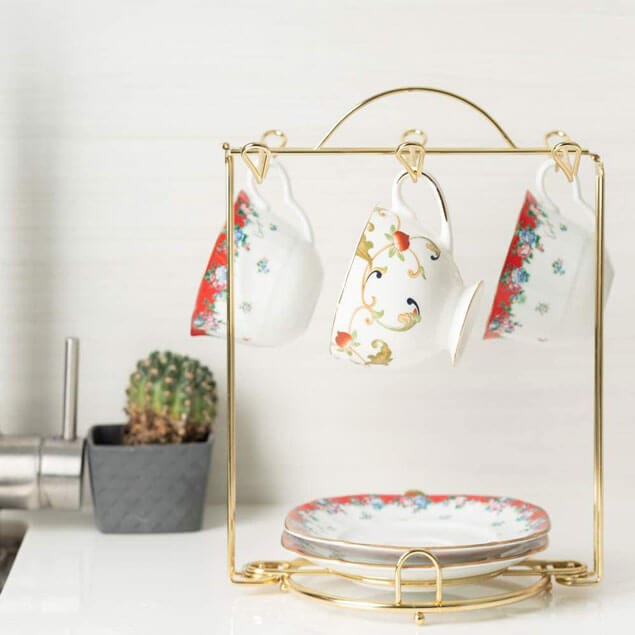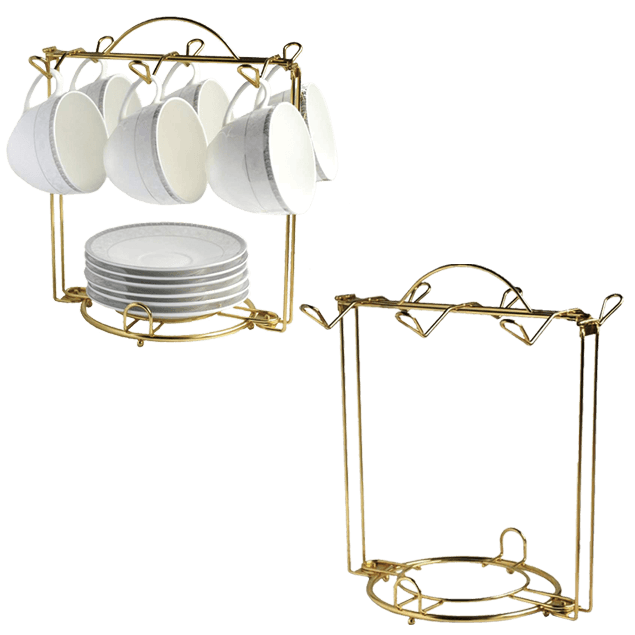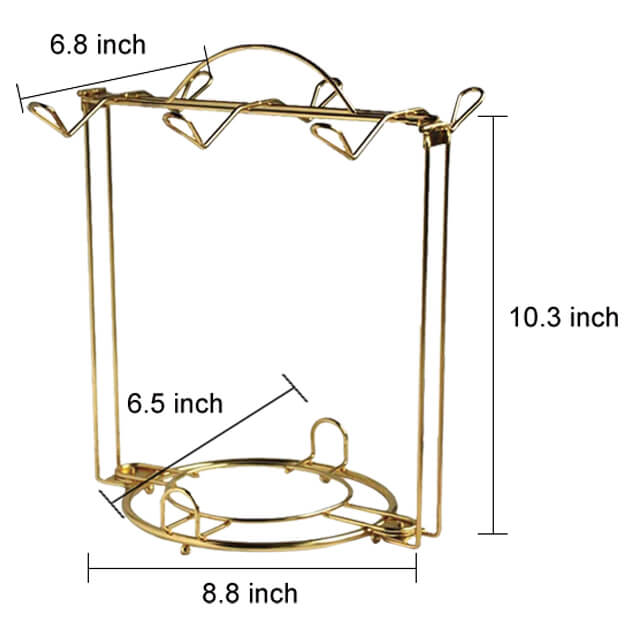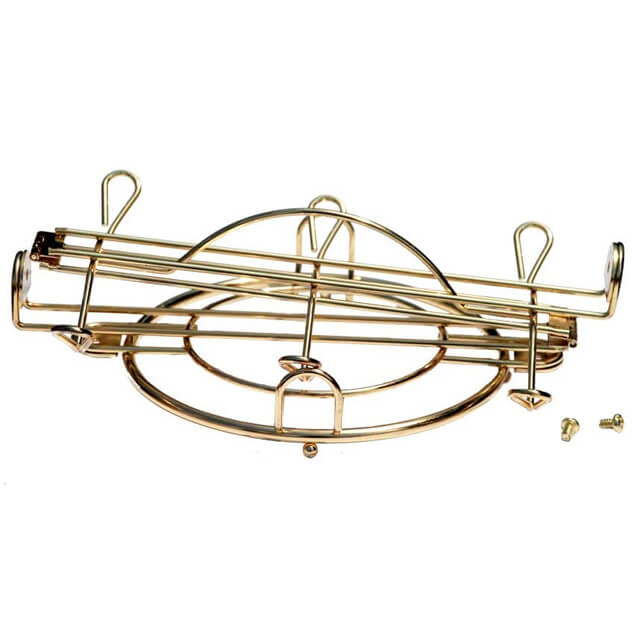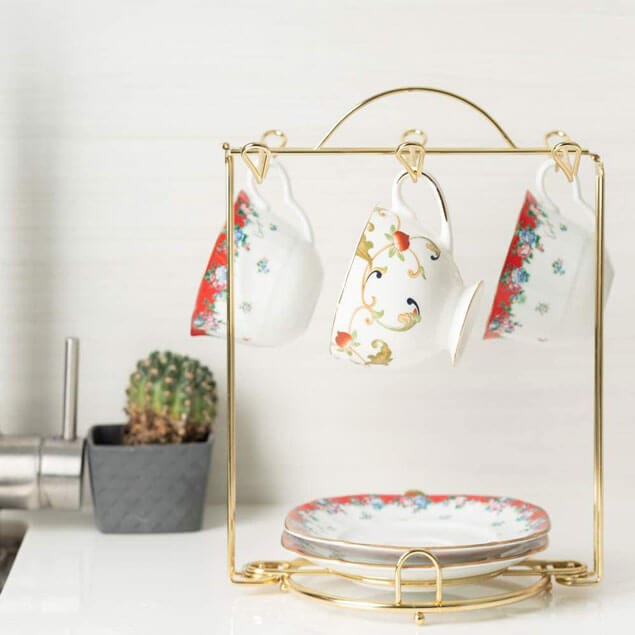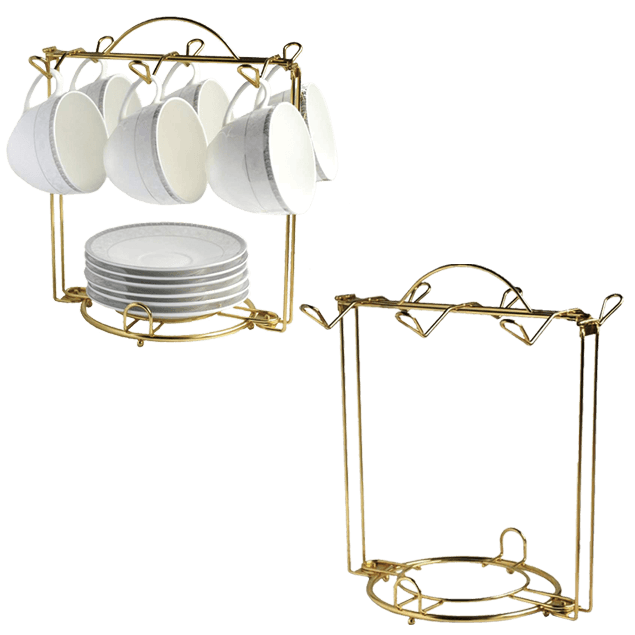 2 Pcs Teacup and Saucer Display Rack Stand Tea cup Rack 2pcs Free Shipping
Made in Taiwan
Out of stock
Display your tea cups set on table top or cabinet.
Assemble or disassembles with just two screws. Pack of 2 pieces.
Product size: 8.8x6.5x10.3 inch for tea cup and saucer display rack.
6 hooks to hold up six cups or four mugs, depending on your mug size. Brass plated iron construction.
According your shipping address, we will ship from USA, CANADA, UK or Australia warehouse.
Estimated Arrival Date:
Dec 11, 2023 - Dec 19, 2023
Description:
Stable and elegant, the rack stays steady after assembling with two screws. Perfect for a kitchen counter or a tea cup display shelf. Hang up to 6 tea cups of coffee cups and 6 tea saucers, so you can display your collection rather than hiding them in a cabinet.