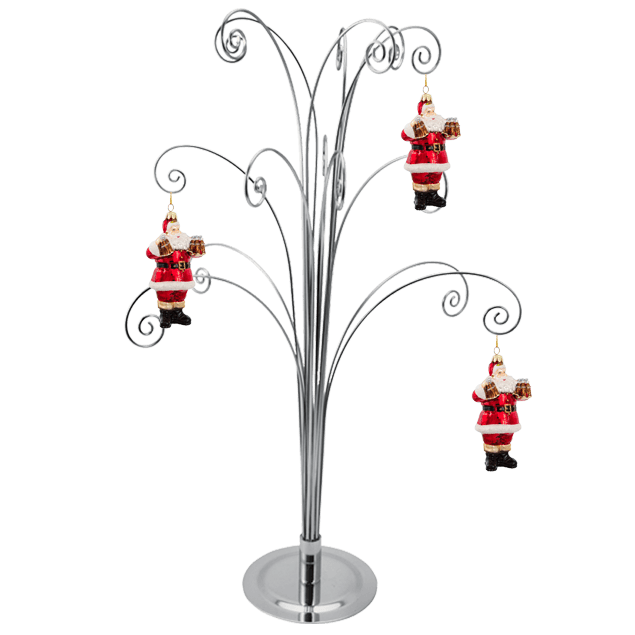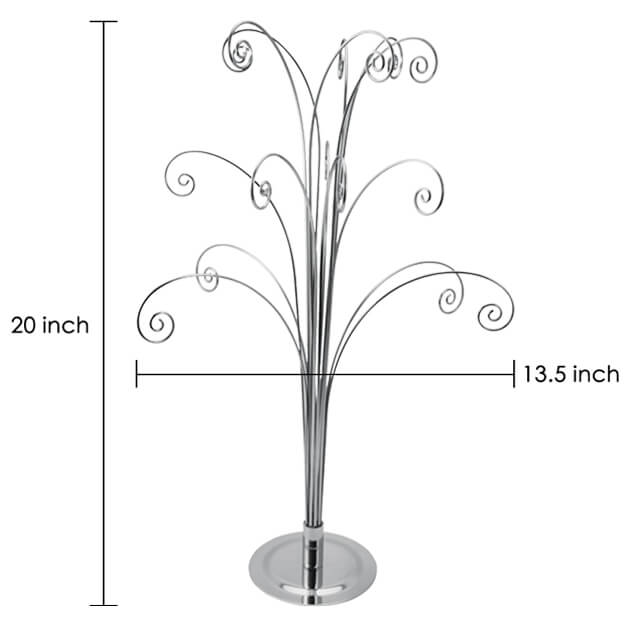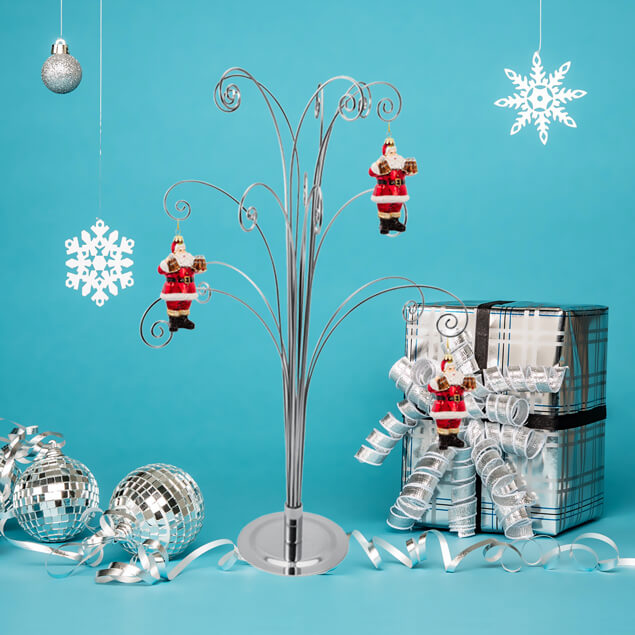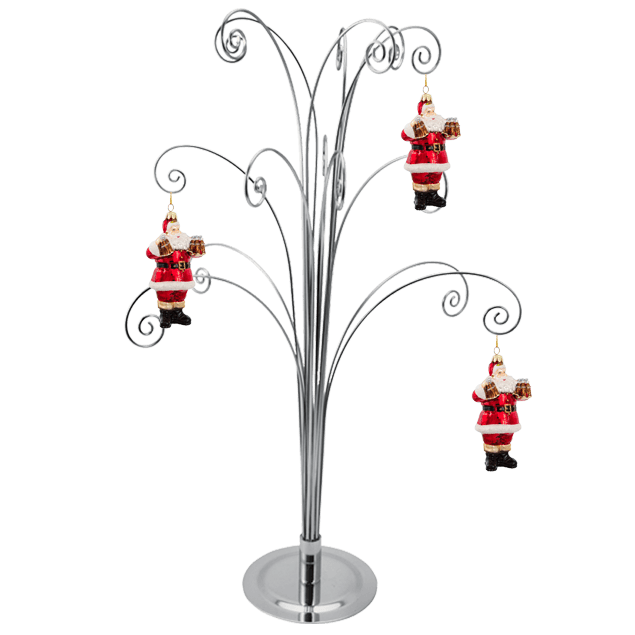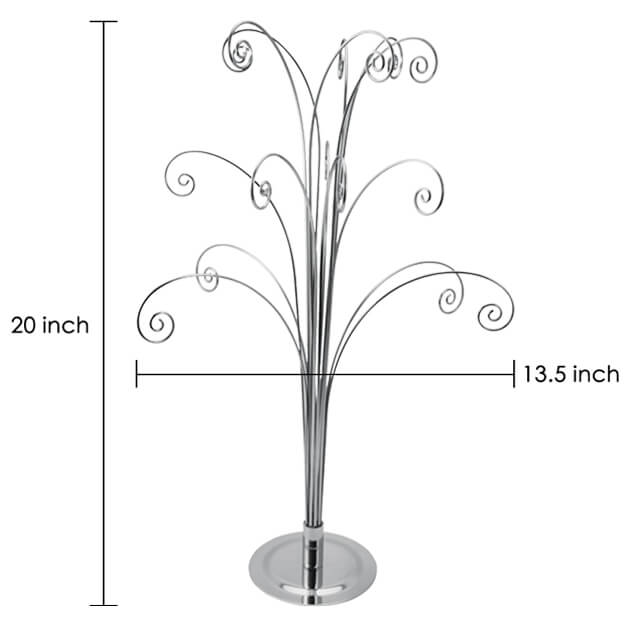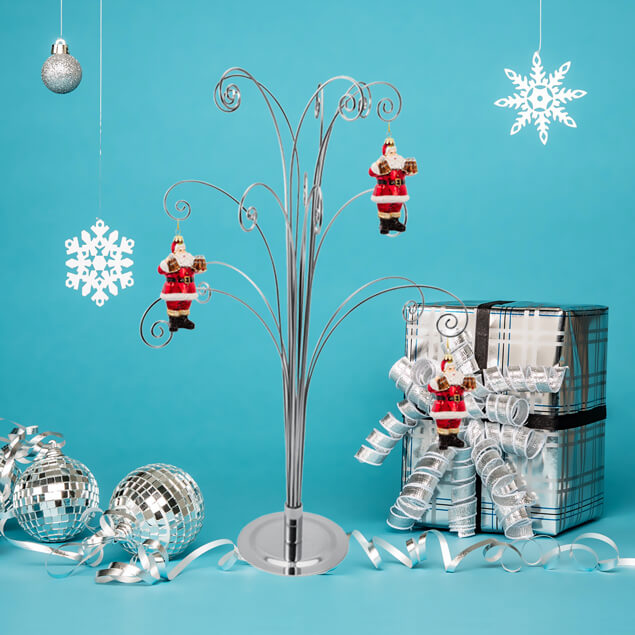 Metal Christmas Tree Ornament Display Stand silver 20 Inch
Free-shipping
Product dimensions: 13.5" D x 20" H
15 hooks for hanging Christmas ornaments
Assembly required
A sturdy 5 inch diameter bright chrome metal base
Please note ornaments not included
Estimated Arrival Date:
Apr 22, 2021 - Apr 24, 2021
Description:
Easily assembled and holds 15 ornaments for an elegant display on your mantle, table, or fireplace. Hang your Christmas decorations, ornaments, or Swarovski crystal ornaments, and watch as they gracefully. The branches are arranged well so that the ornaments don't bump each other.