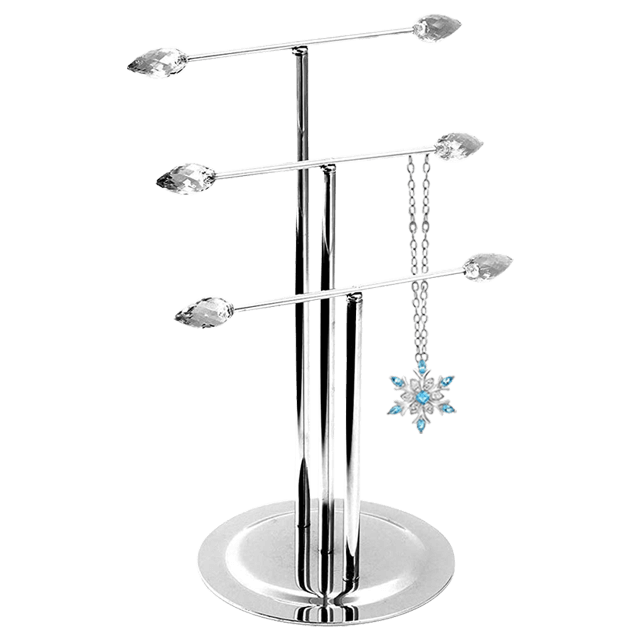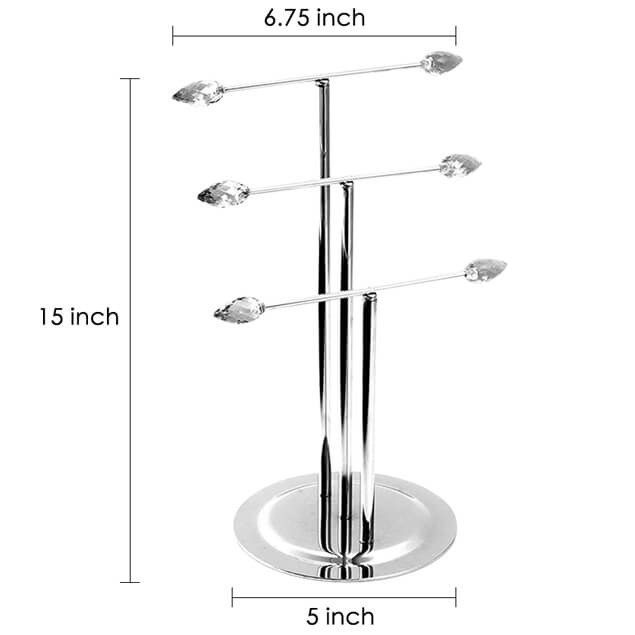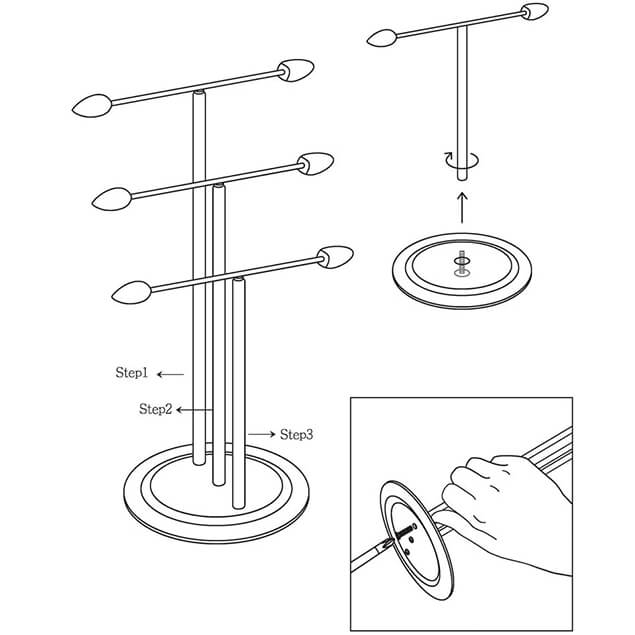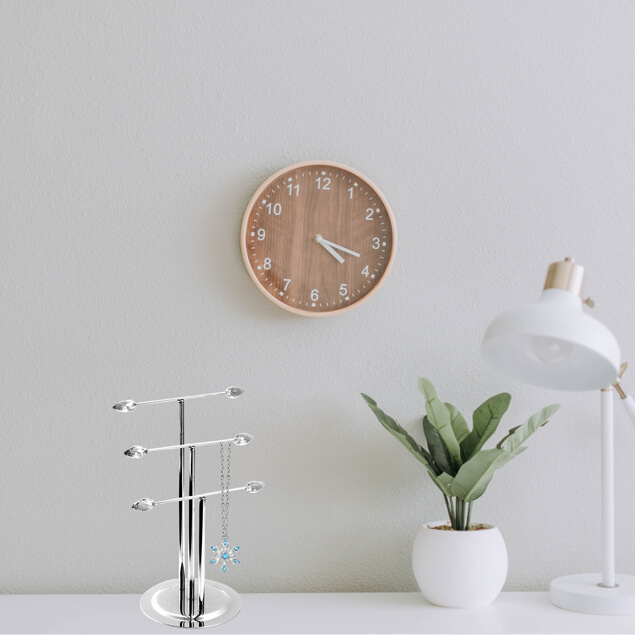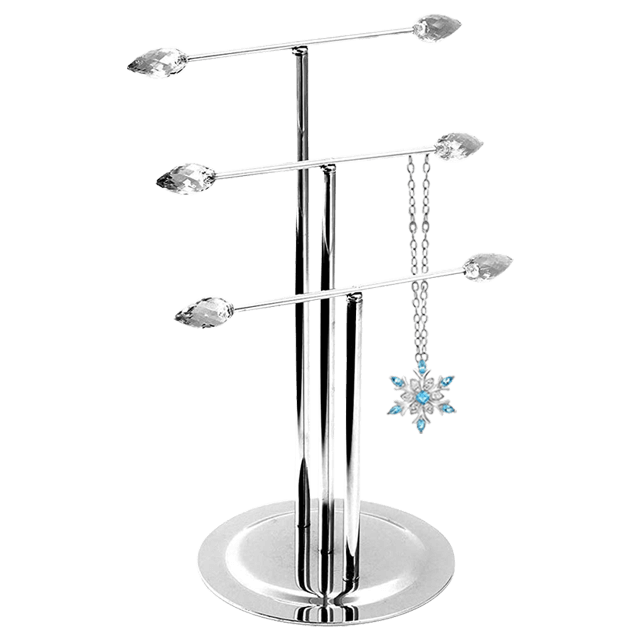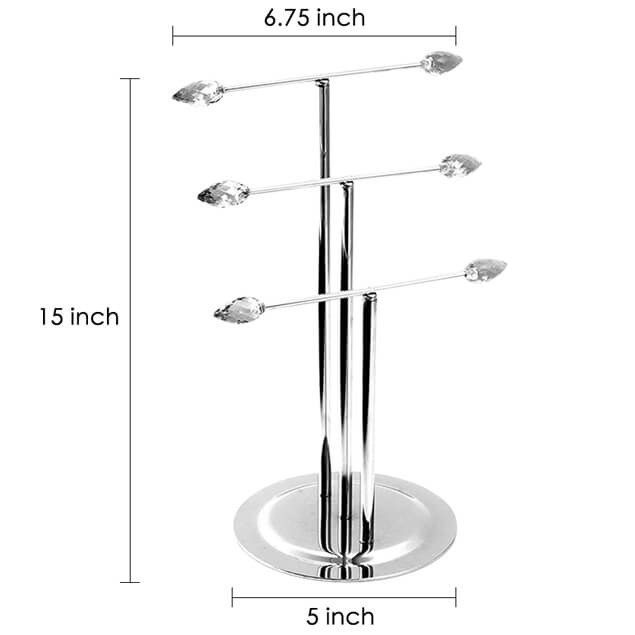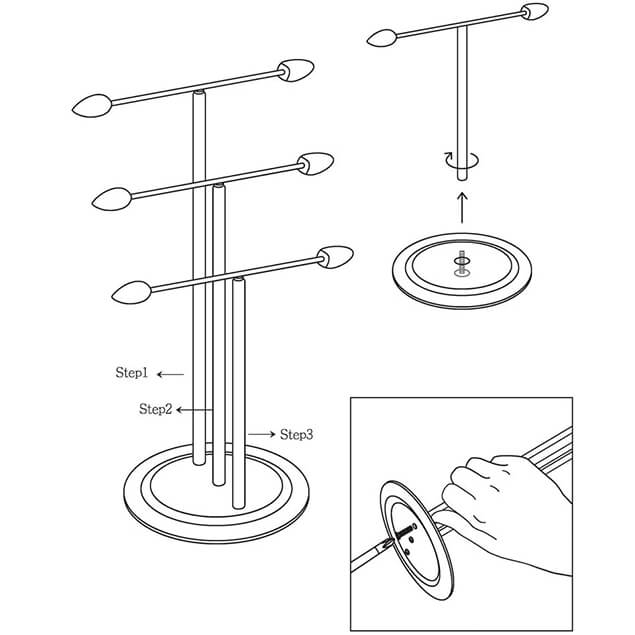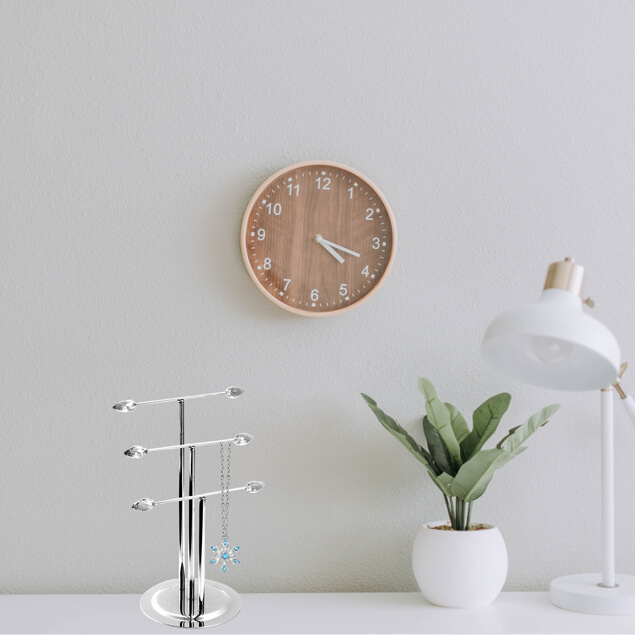 T-Bar Jewellery Necklace Holder Stand 15inch
Free-shipping
Features 3 Tier T-Bar holes for holding and displaying all your jewelry, such as necklaces, bracelets, watches and other hair accessories.
Easily store, organize and display your jewellery.Saves space measuring a compact size at 6.75 inches long x 5 inches wide x 15 inches high, taking up less space than a small cabinet.
Beautiful and elegant shiny chrome finish will add a luxurious style to your bedroom instantly.
Great as a decoration in your home, bedroom, make up room or as a housewarming gift.
Made of 90% steel and 10% Acrylic Crystal GEM.
Estimated Arrival Date:
Oct 26, 2020 - Oct 30, 2020
Description:
Perfect for hanging your necklaces, chains and barcelets. Prevent your necklaces from getting tangled and see what you want to wear each day. Display your jewelry while storing it at the same time. The stand is easy to assemble with three screws that attach the base to the columns.