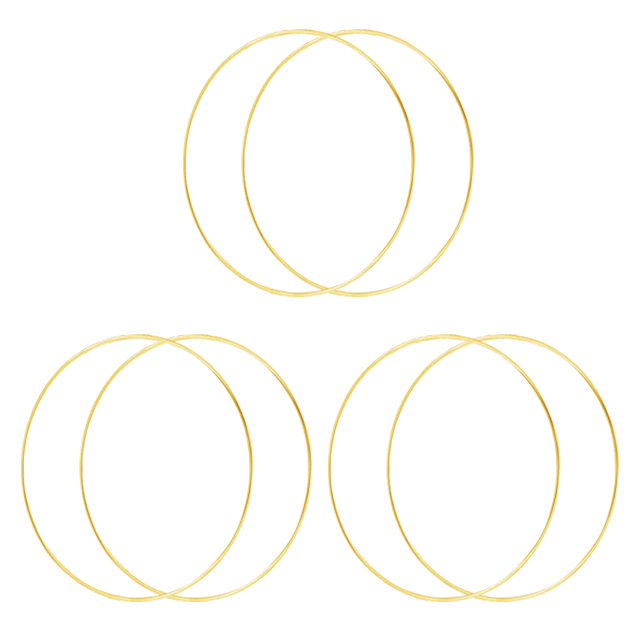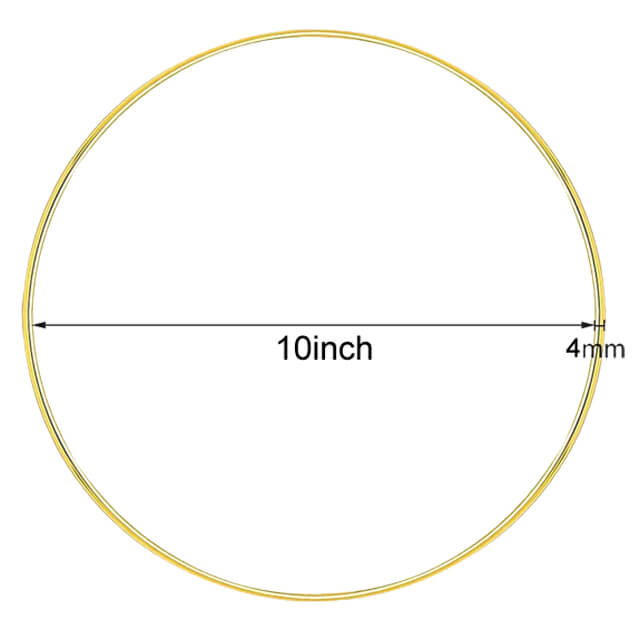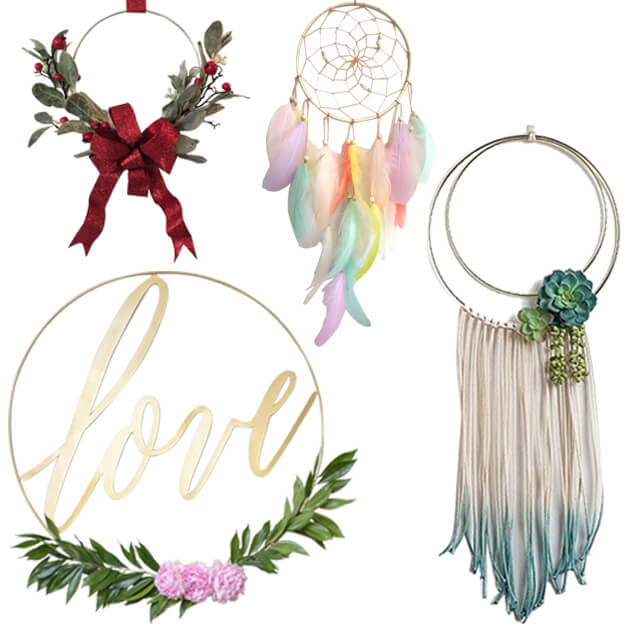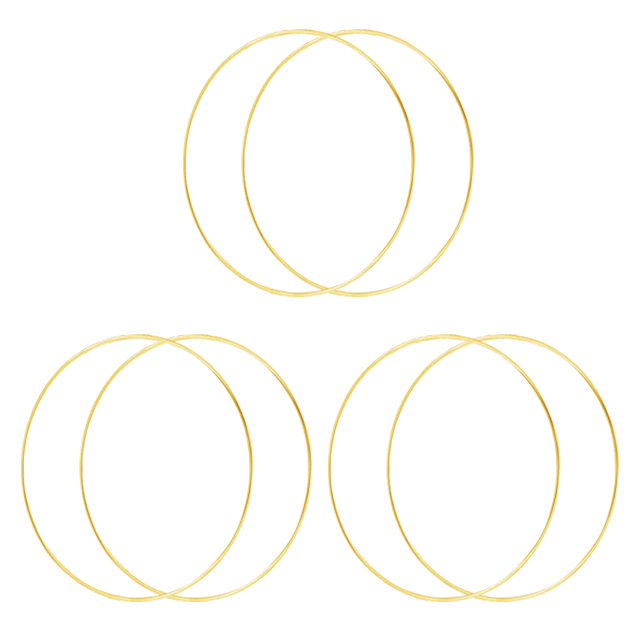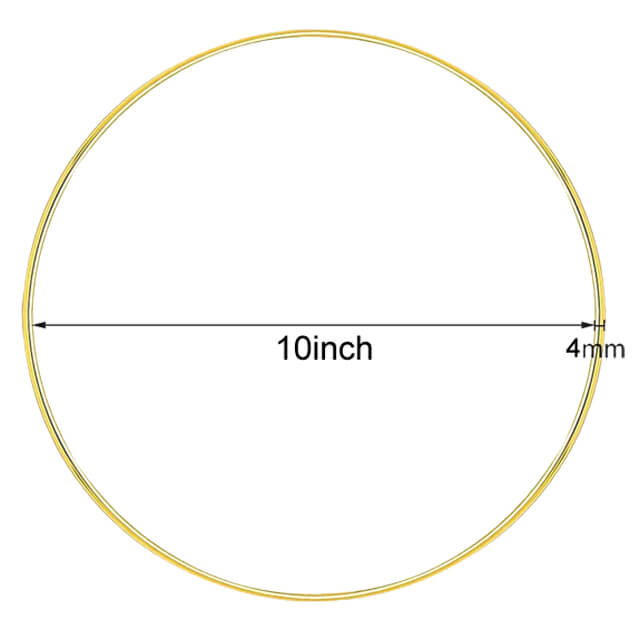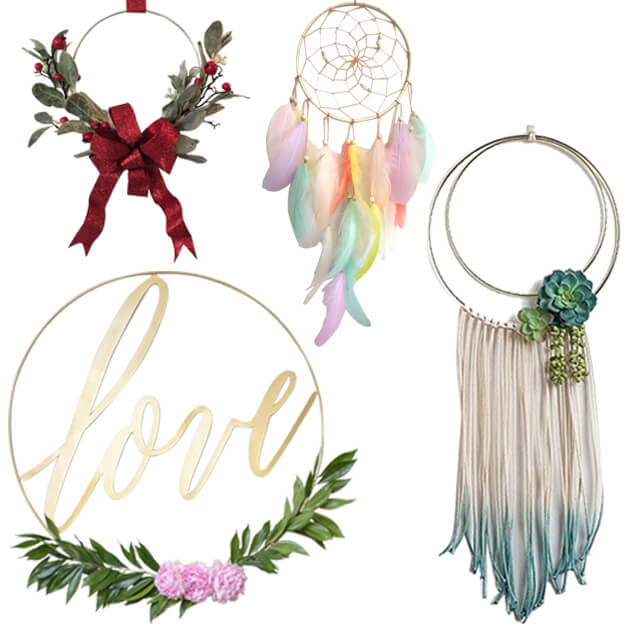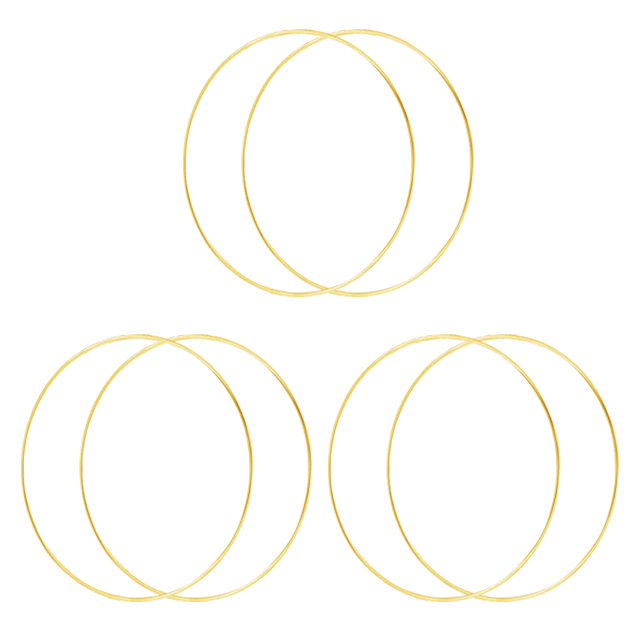 Metal craft Hoop Floral Wreath Ring Macrame Dream Catcher 10 inch Gold 6pcs
Free-shipping
6 pack of 10inch-diameter ,4mm in thickness for 10-inch, not easily warped. Made of sturdy metal in gold brass color with a smooth surface
Cover with fabric, cotton string, ribbon, or lace for frame your handwork projects and display them as art
Perfect for making dream catchers, macrame creations, floral hoop, wreath hoop, plant hangers and other carft projects
Perfect as a DIY craft: use colorful wires wrapped around the 10 inch large metal carft hoop to change the exterior color, matching different styles of home decor
According your shipping address, we will ship from USA, CANADA, UK or Australia warehouse.
Estimated Arrival Date:
Jan 30, 2022 - Feb 1, 2022
Description:
Set your creativity free and create floral hoops, macrames, wind catchers, dream catcher, and more with these versatile metal hoops. A perfect addition to your home decor, or to decorate a wedding or special event. The metal is sturdy and strong, with an elegant golden brass finish that shines.