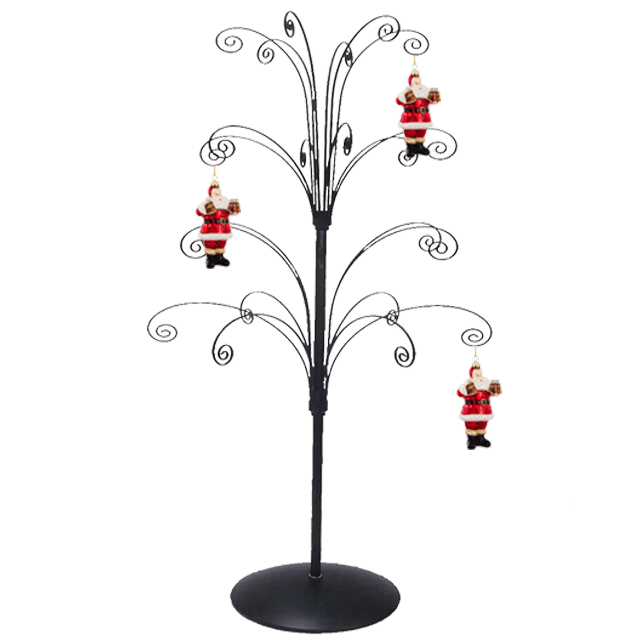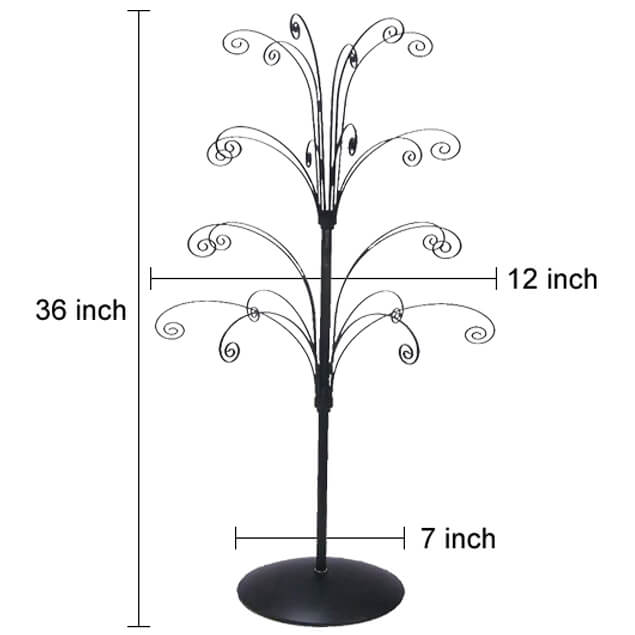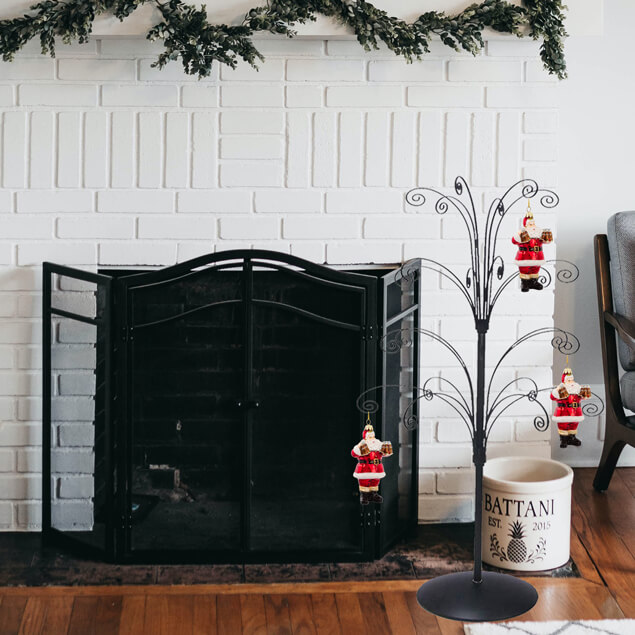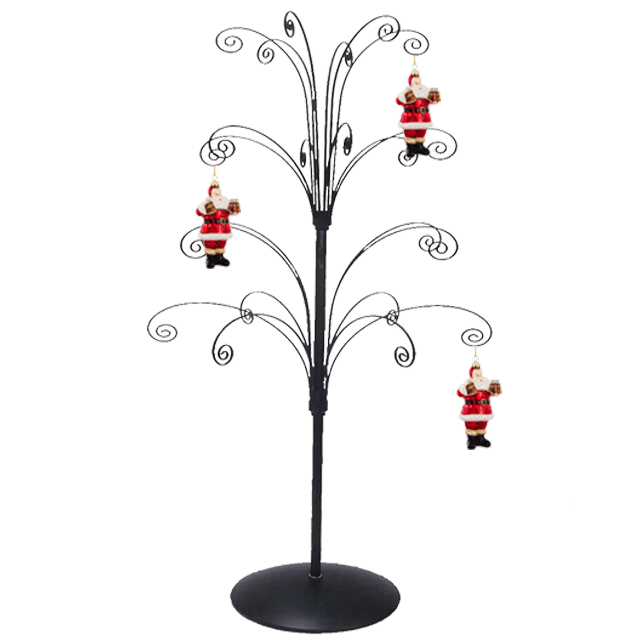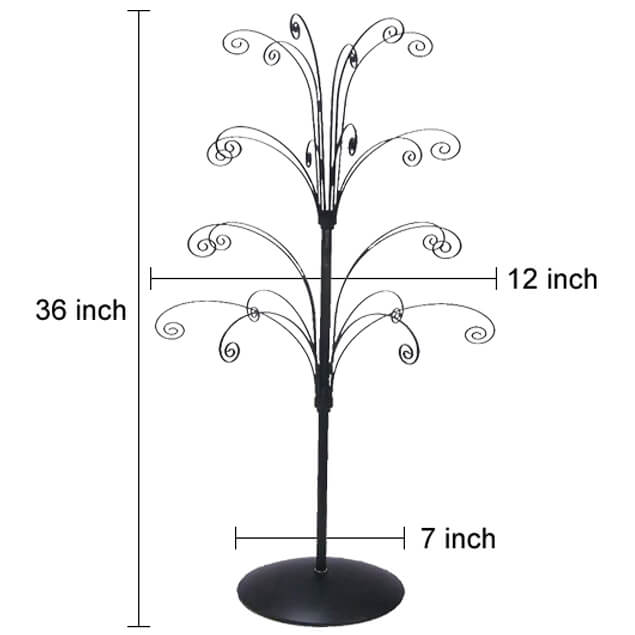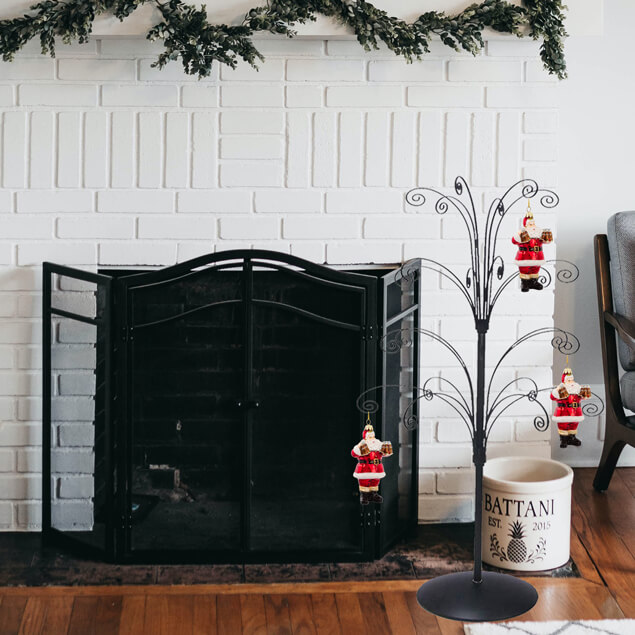 Wrought Iron Christmas Tree 36inch
Free-shipping
Product dimensions: 36" H x 12" W
Easily adjust branch height depending on how low you hang your ornaments. 24 Hanger Hooks
The wrought iron christmas tree measures 12 inches wide and arms are sturdy smooth black plated wire.
A sturdy 7 inch diameter black plated iron base
Clean, simple design does not detract from ornaments. Ships flat and Instructions for easy assembly included
Estimated Arrival Date:
Oct 24, 2020 - Oct 26, 2020
Description:
Very sturdy and a great centerpiece in the living room for Christmas. Easy to put together and manages well with heavier ornaments. Great wrought iron christmas tree for showing off your treasured ornament collections. Ornaments can be seen clearly and designs show up well.